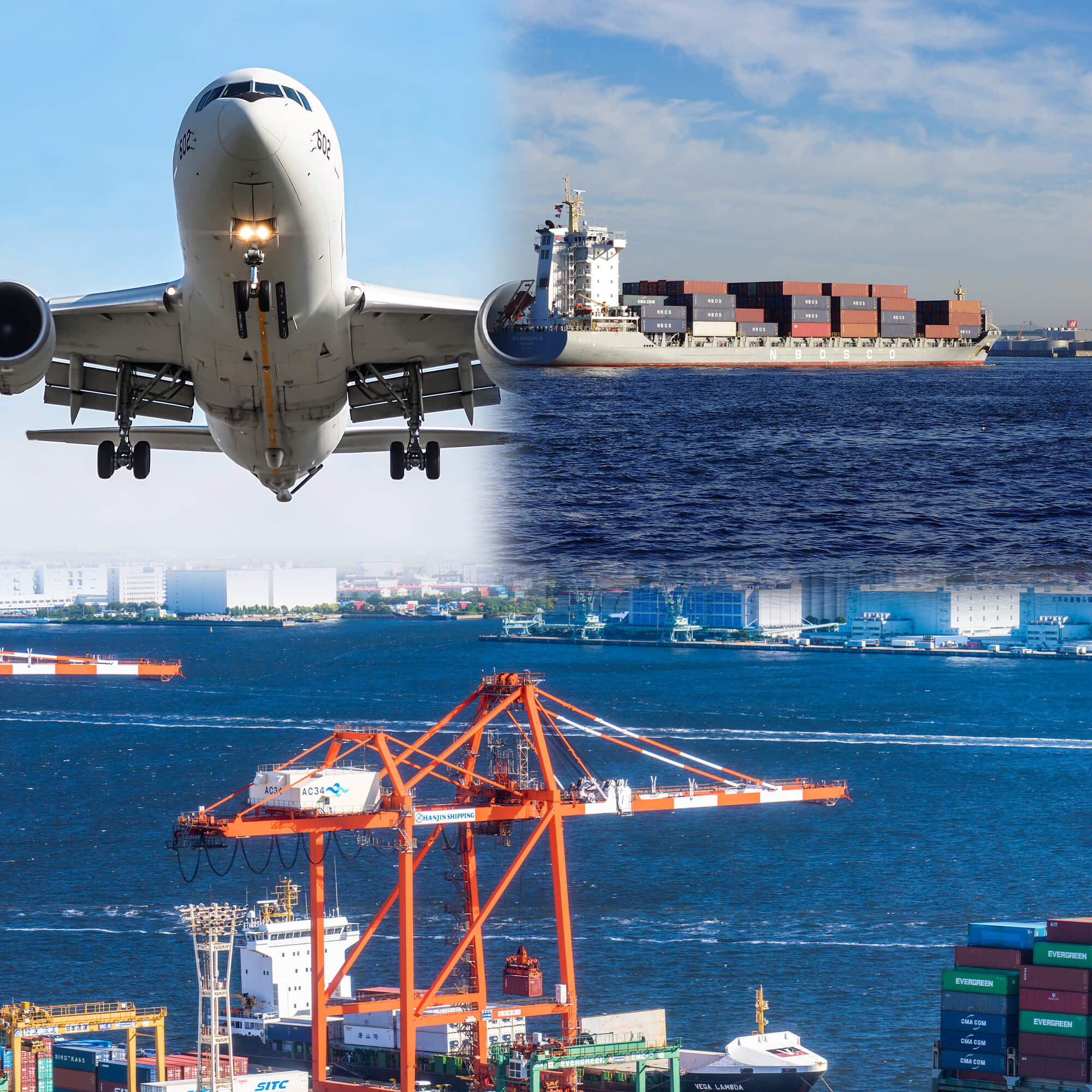 WORLDWIDE INTERNATIONAL TRANSPORTATION via OCEAN or AIR
"Got a large shipment?"- Cargo that is too heavy or quantities too massive for traditional transport methods.
Not a problem!
We at MAT Inc. can handle any shipment you need moved to and from anywhere in the world through our global network of business partners and skilled employees.
In order to accomplish our door-to-door service in a timely manner, mutual understanding and clear communication between all parties involved are essential elements that we at MAT Inc. strive for on an individual basis.
We at MAT Inc. hope that our services satisfy your every logistical need as we oversee every minute detail, insuring that your cargo arrives safely and on time from point-A to point-B anywhere in the world.
WPG-World Project Group
WPG is an international group of specialists dedicated to transportation and logistics, handling both large and small projects, covering a wide range of industries including: oil and gas, power generation, water treatment, and mining, to name a few.
Given the wide range of industries in the world, WPG possesses the logistical skills and high level of expertise necessary in order to successfully move any cargo.
WPG members are trained in special physical handling techniques, high performance information management systems, and offer experienced, personalized, attention to every project handled.
WPG is owned and operated by its many partners which include a vast network of 6,430 professionals in the project logistics field, stationed over 208 offices worldwide.
WPG generates an estimated $1.6 Billion (USD) in revenue which is brought about by their personalized approach, focus, and dedication to every project handled by WPG.
http://www.worldprojectgroup.com/
EXPORTING JAPANESE USED CARS GLOBALLY : "DOOR-TO-DOOR"
Due to the high resale value of Japanese used cars, a global market exists for these highly valued automobiles which have been exported to over 100 countries worldwide.
In the past, export of these used vehicles remained fairly limited and at times difficult within Japan.
However, one of the services provided by MAT Inc. in order to address this issue is the improved, comprehensive, door-to-door, export of these vehicles worldwide through the utilization of our global partners operating at the local level.
ECONOMIC : CONSULTING, COORDINATING, & PLANNING
Although the world is constantly changing, freight forwarding and the need for transportation of goods will remain constant-even if we end up traveling to outer space.
The environment surrounding international distribution is greatly dependent upon current events. We at MAT Inc. are committed to always remaining up-to-date, tilizing the latest information, in order to optimize our effectiveness and reduce unnecessary costs for our customers.
OPTIMIZING YOUR BUSINESS: SPECILIZATION
Our hope at MAT Inc. is that by utilizing our services, you as a company will be able to concentrate on your core business, leaving the complexities of logistics and international transport to us. Whether it be import or export, we assure you that you can rest easy knowing that your cargo is in good hands with the experts at MAT Inc.
We offer well-planned, economic, logistic solutions, for your every need and hope that your business thrives as a result of allowing us to handle your freight forwarding endeavors.
CHARTERING AND ARRANGEMENT OF NON-ROUTED OCEAN VESSELS
For marine transportation, MAT Inc. and its associates are able to provide chartered shipping vessels for small, medium, and large sized cargo.
Through our relationships with private vessel owners and the leading shipping companies, we at MAT Inc. select the optimal shipping vessel for your personalized cargo specifications and logistical needs.
---
Project reference
---
AIR
MAR., 2003HSDF (Super Sonic Aircraft for Next Generation) Testing
Japan – Kiruna, Sweden by Air Charter (Round Trip / Duty-Tax Exemption)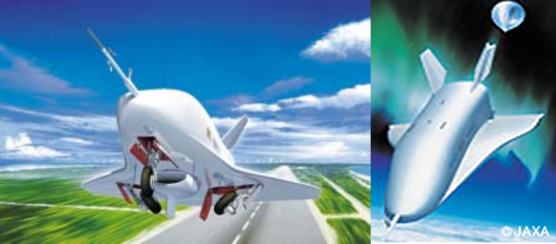 OCT., 2007JAXA (Japan Aerospace Exploration Agency) / NASA
Handle shipments for NASA at both the Kennedy Space Center (KSC) and the Johnson Space Center (JSC) as the authorized freight forwarder by JAXA (Japan Aerospace Exploration Agency).
Test materials and equipment were delivered by space shuttle to the International Space Station (ISS).
The ISS is a permanent space frontier designed to allow humans to conduct revolutionary research while living in space.
The ISS labs provide a unique environment for the development of high-performance industrial materials, drugs for the treatment of incurable diseases, and provide a forum for the development of education and the arts.
Many countries have contributed towards promoting this ambitious project.
DomeGene Test Material & Equipment (to KSC & JSC)
RadGene Test Material & Equipment (to KSC & JSC)
RadSilk Test Material & Equipment (to KSC & JSC)
MELFI Grand Model Test Equipment (to JSC)
CERISE Test Material & Equipment (to KSC)
NeuroRad, Myolab & Ferulate Test Material & Equipment
Others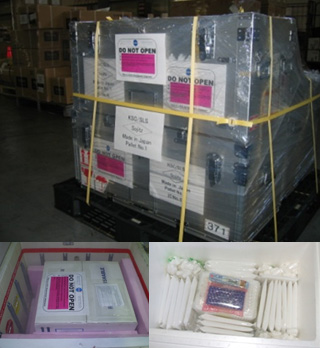 2018-Theater Equipment for Kyoto International Performing Arts Festival
Door to Door service from Europe with ATA carnet.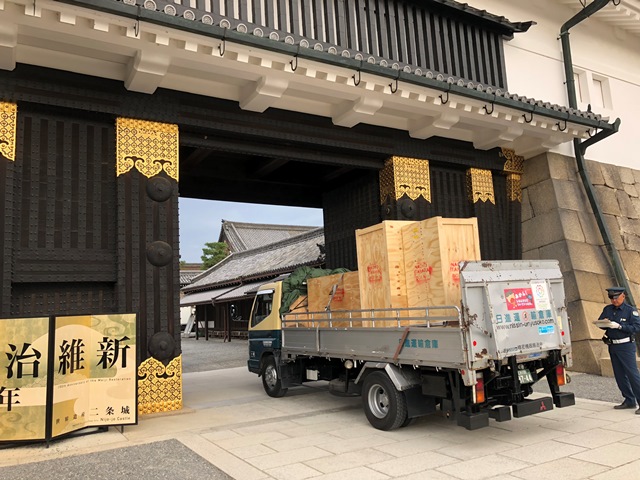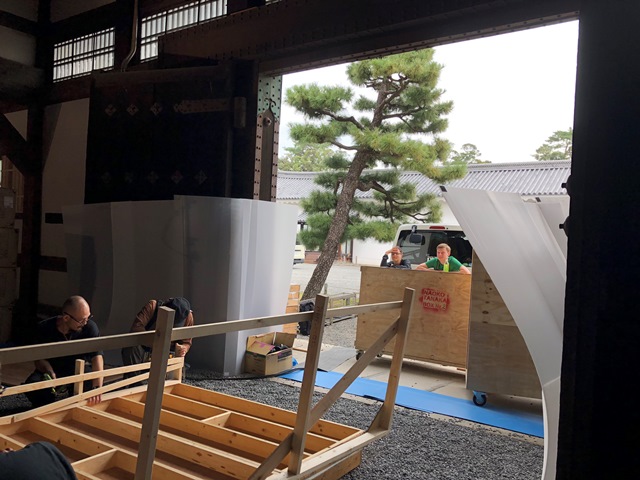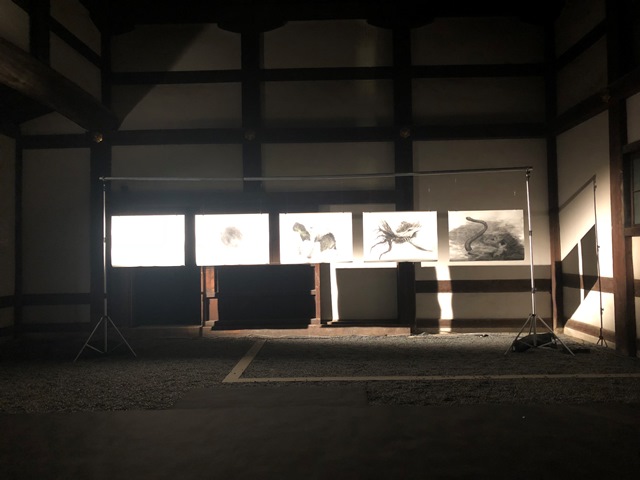 2021-Wagyu Chilled Beef
keep 0~8℃ with dry ice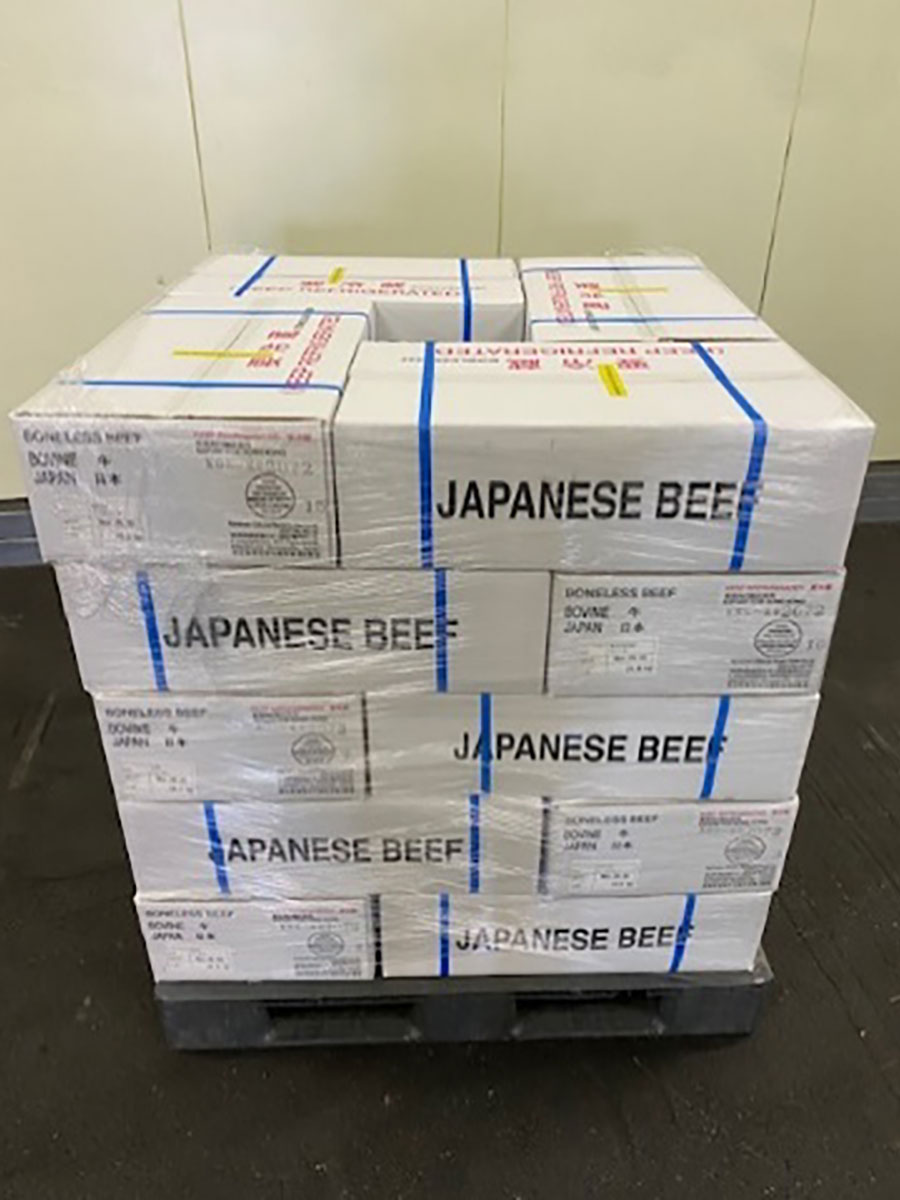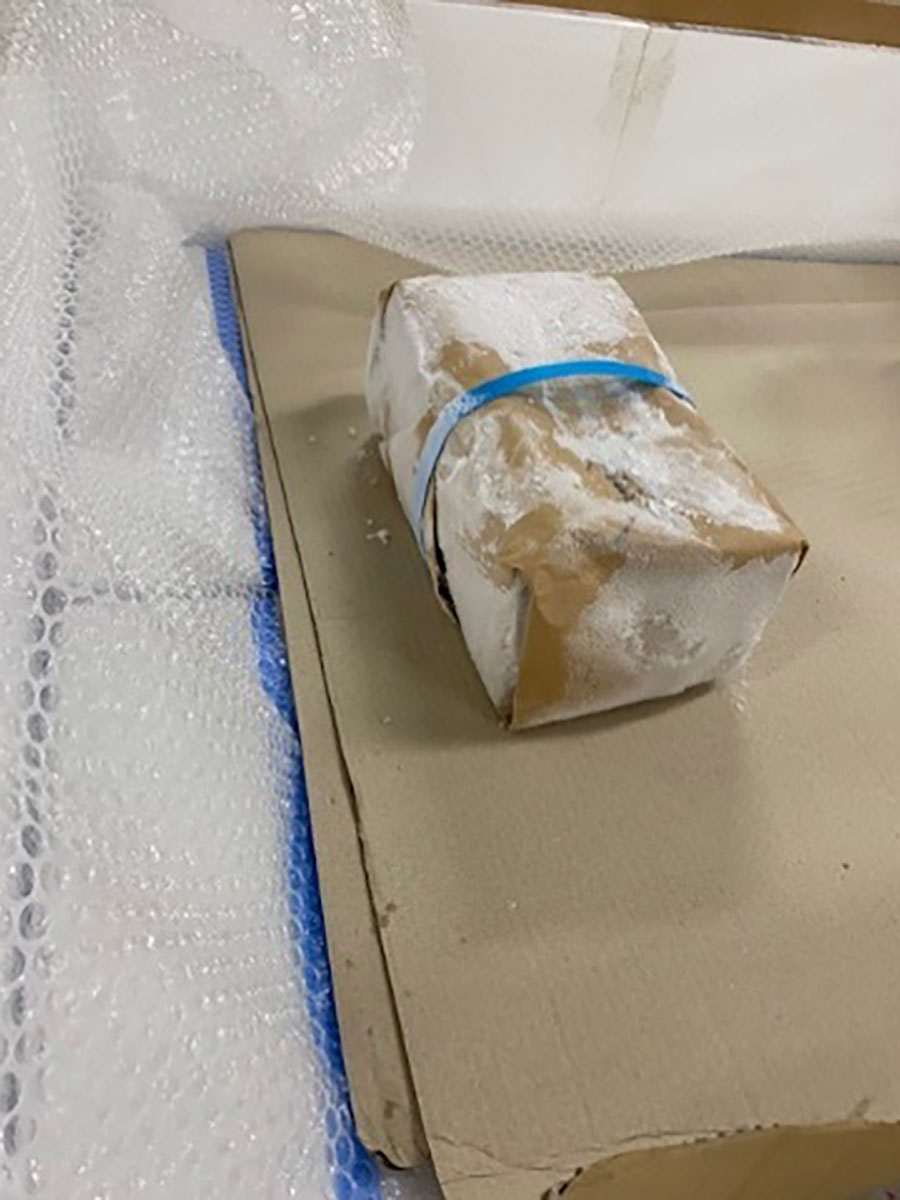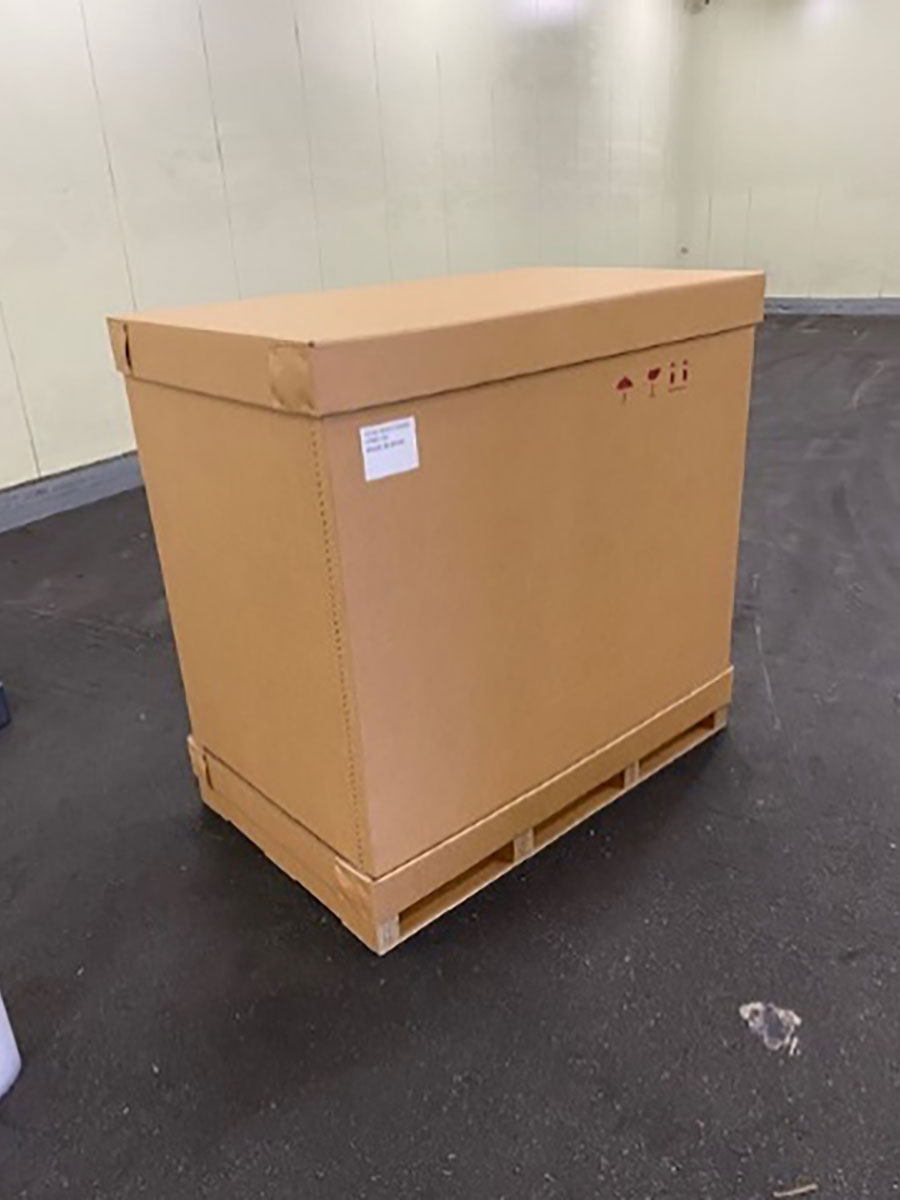 ---
OCEAN
JAN., 1998Door to Door, Catamaran Shipment for Japanese Defense Agency
Trip Summary : from Karskrona, Sweden to Hamburg by feeder vessel, then to Kobe port by container liner, transloaded to barge vessel for final destination in Kure, Japan.
Measurements : 1800(L)× 600(W)× 560(H)/ 3,500kgs per Unit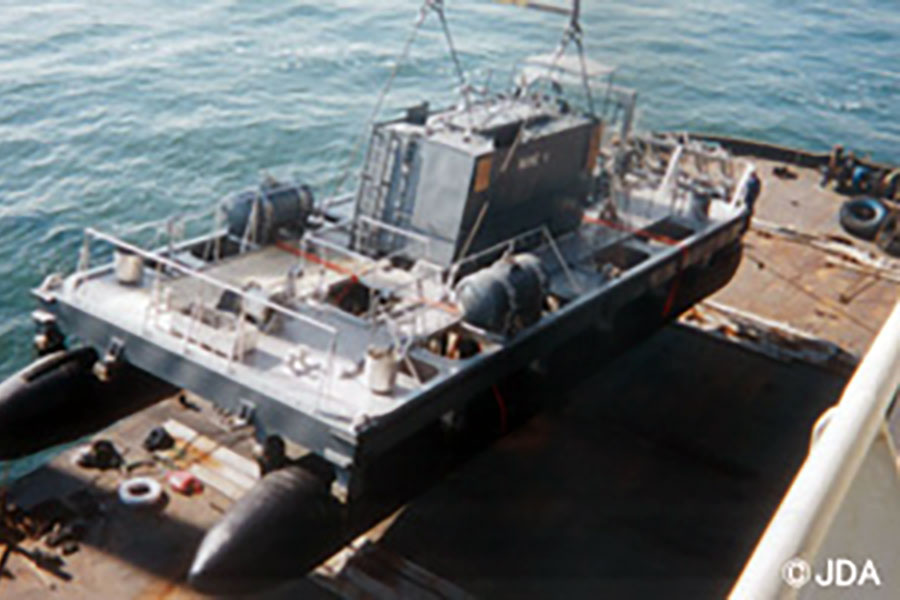 F-15 Injection Seats for Testing (Round Trip)
Boeing Company, Everret, WA.
Restricted Article by Air.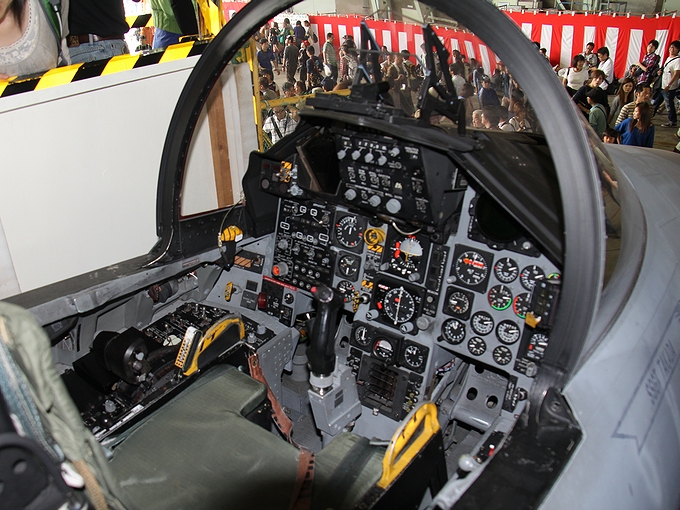 JUL., 2001Rocket Booster (SSB) for H2A by Charter Multi-Purpose Vessel
Explosive, 16-tons per unit, from Utah-local port in Ogden- to Tanegashima Space Center, Japan by full charter vessel.
Special 53' containers were developed specifically for this shipment with temperature environment control.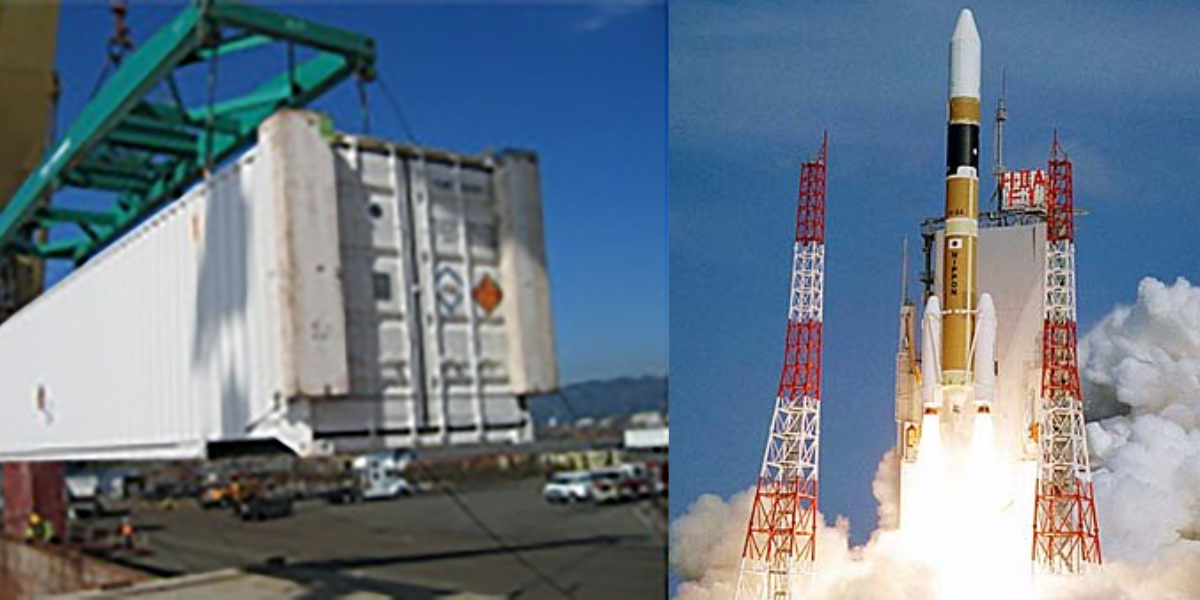 FEB., 2003Rocket Motor for Standard Missiles-3 for Testing
From Maryland, USA to Gunma, Japan via U.S. West Cost Port by container vessel. Explosive with 5,000 kg powder weight.
Special transportation tools and equipment were needed in order to complete the travel route planned.
Measurements : 2,900 × 110 × 110cm (UN梱包) per Motor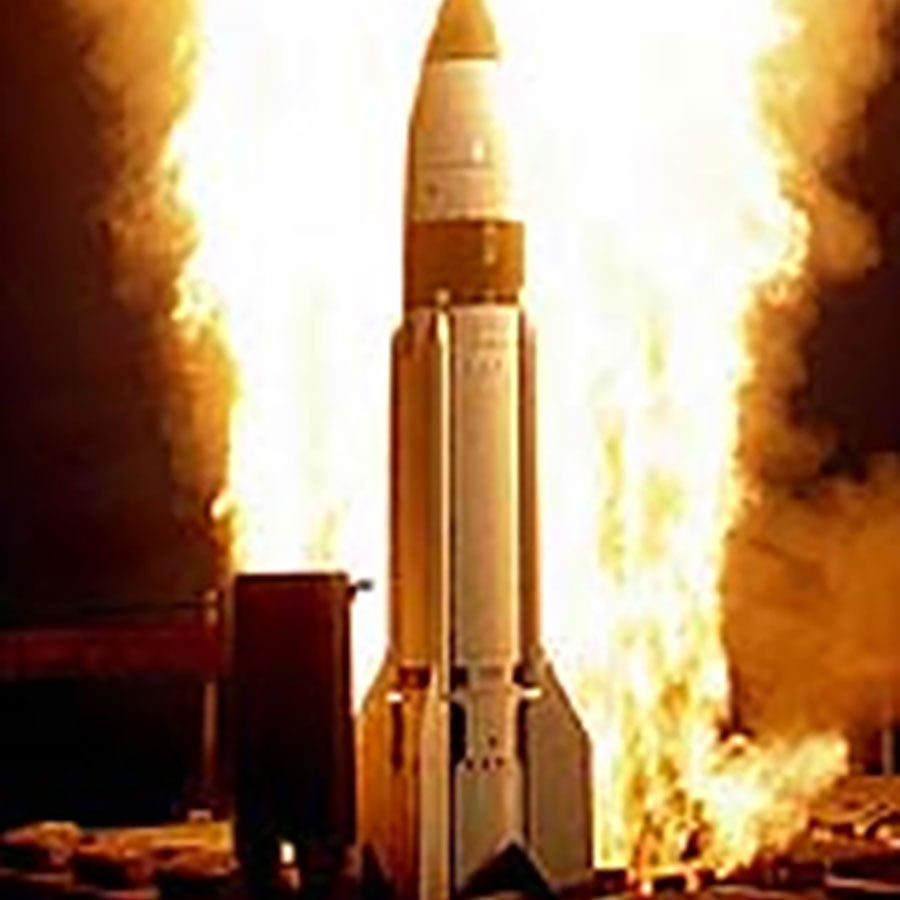 JUN., 2005Mock-up of Next Generation Air Fighter Plane for Testing
Aichi, Japan to Renne, France via Le Havre by ocean, round trip.
Measurements : Body 14,000 × 420 × 280cm、 Main Wing 250 × 400 × 380cm and others)

JUN., 2005Windmill / Wind Power Plant
Blade Measurements: 40m (length)
Tower Measurements: 80m (height)
In addition to the above mentioned components, other equipment and parts were shipped for the 2000KW WINDMILL.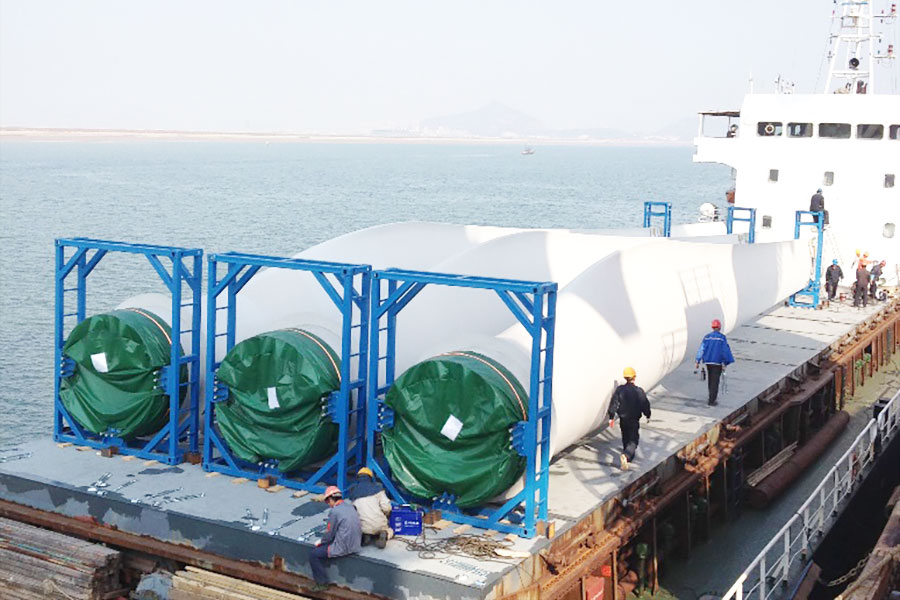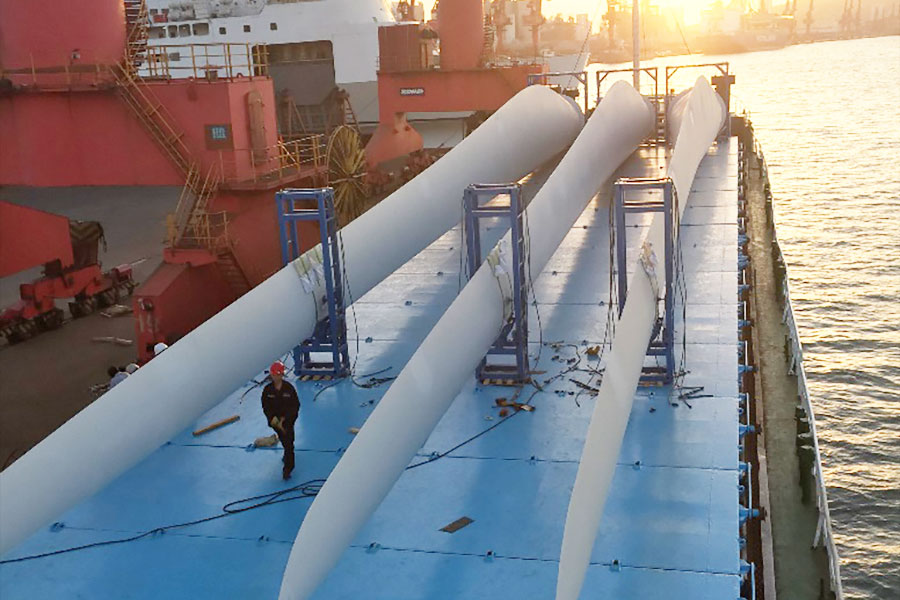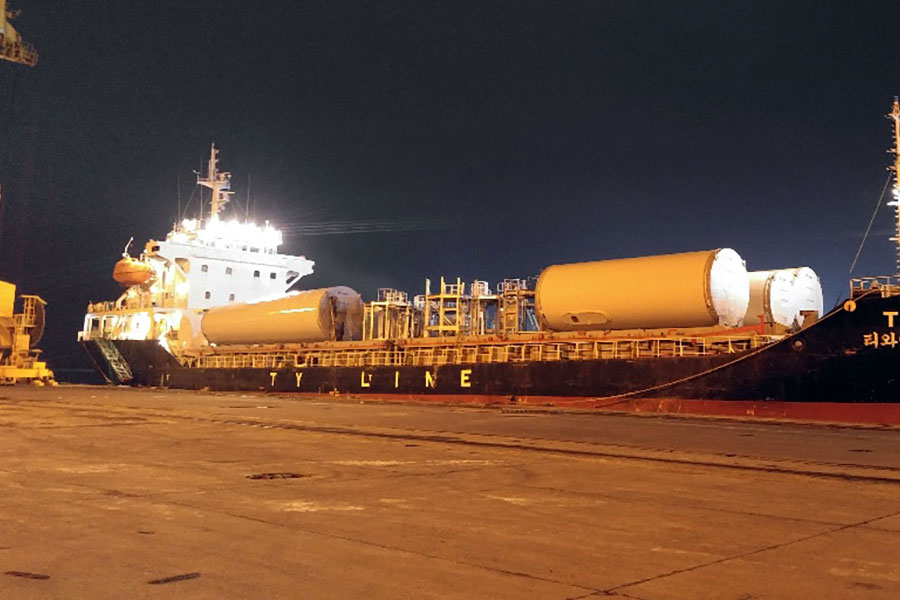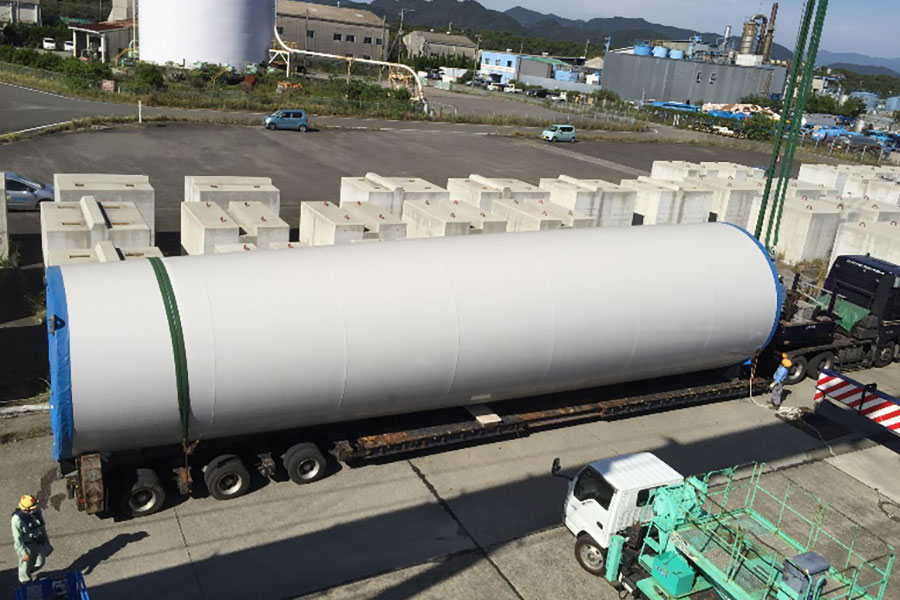 2009Pet Food
Began handling shipments for Pet Food from Belgium and New Zealand.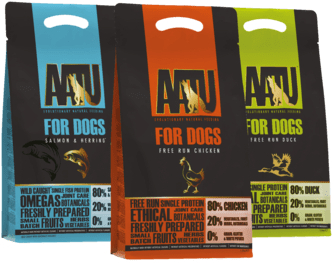 2014 - 2015Haganeyama Transmitter and Ootakadoyayama Transmitter
Door to Door from Canada and U.S.A.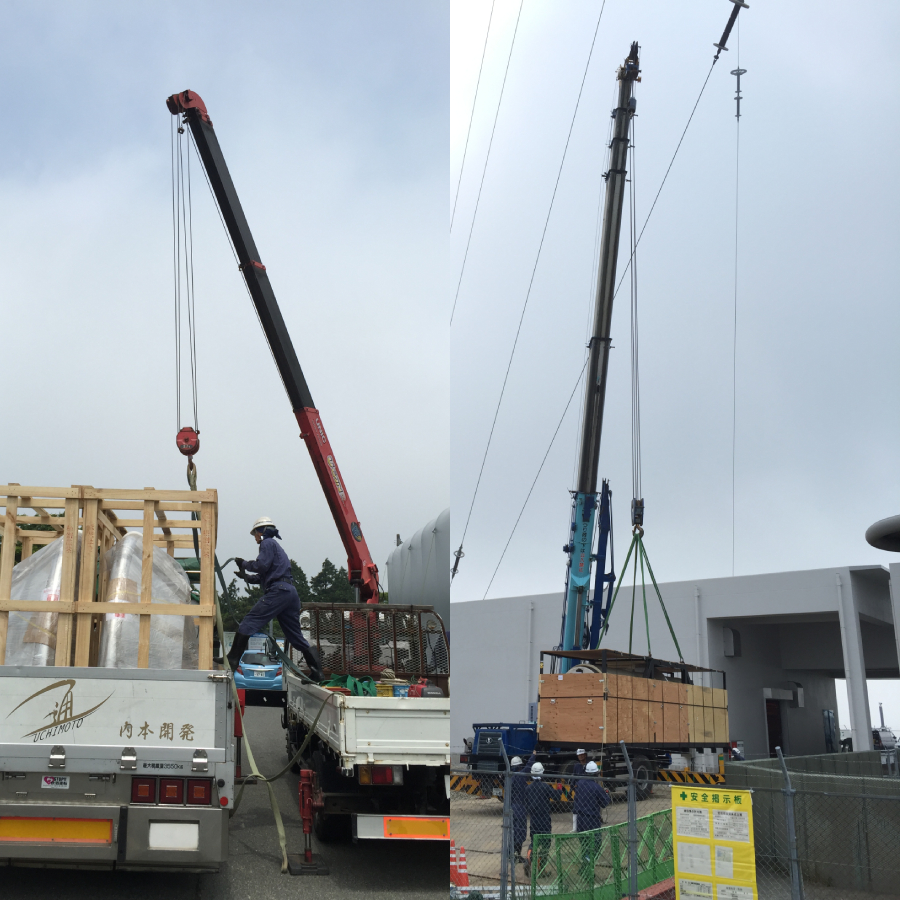 2016Wind power Nacelle
Door to Door from Japan to Spain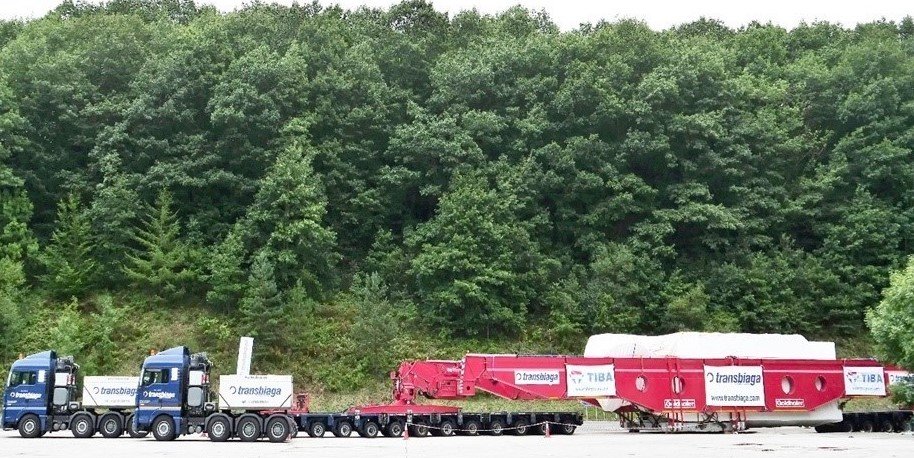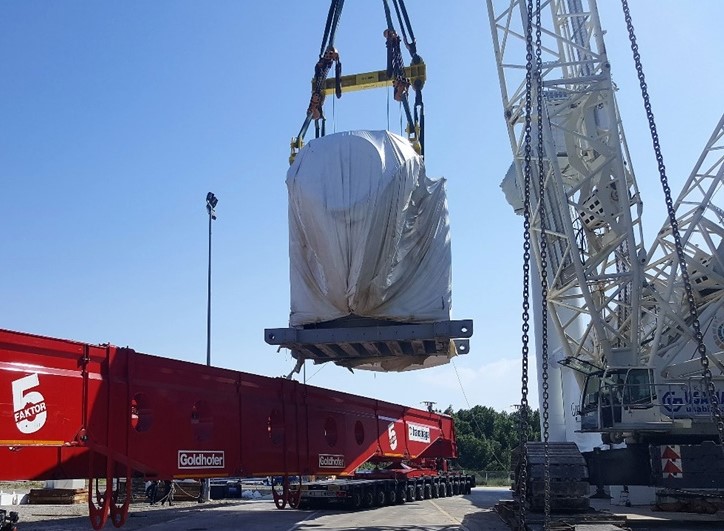 2016-2018Cable Drums from U.S.A, Germany, China and Australia
Door to Door - Tokorozawa Transmitter Site total 40'FR X 30 and 40HQ x 10.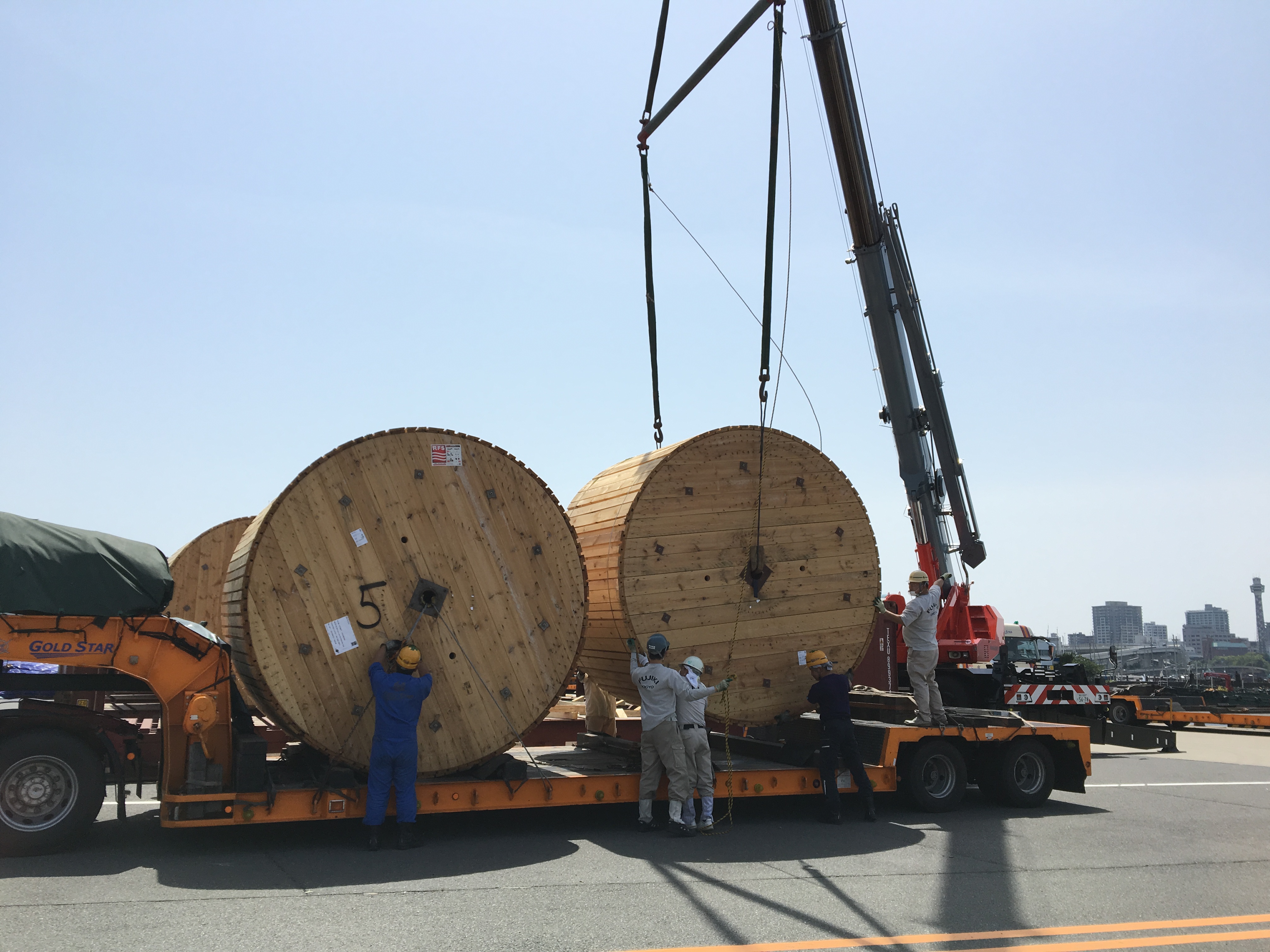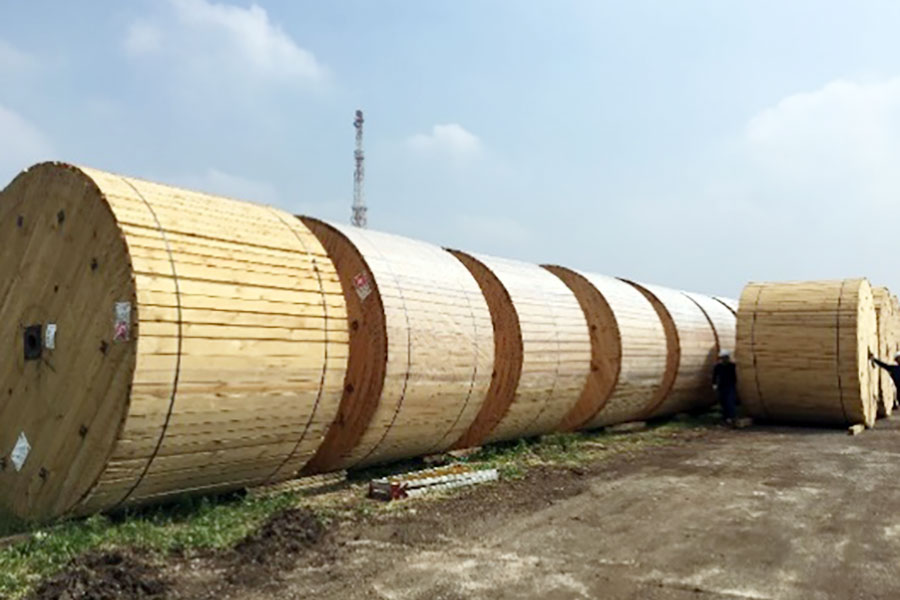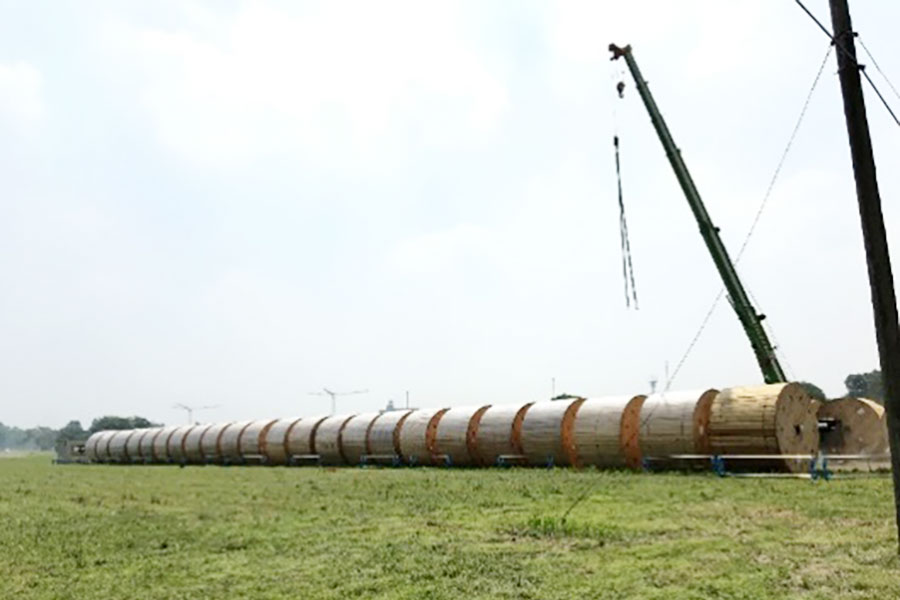 2018-2021Structures for Solar Panel
about 40'GP x 1,000 from china in a year.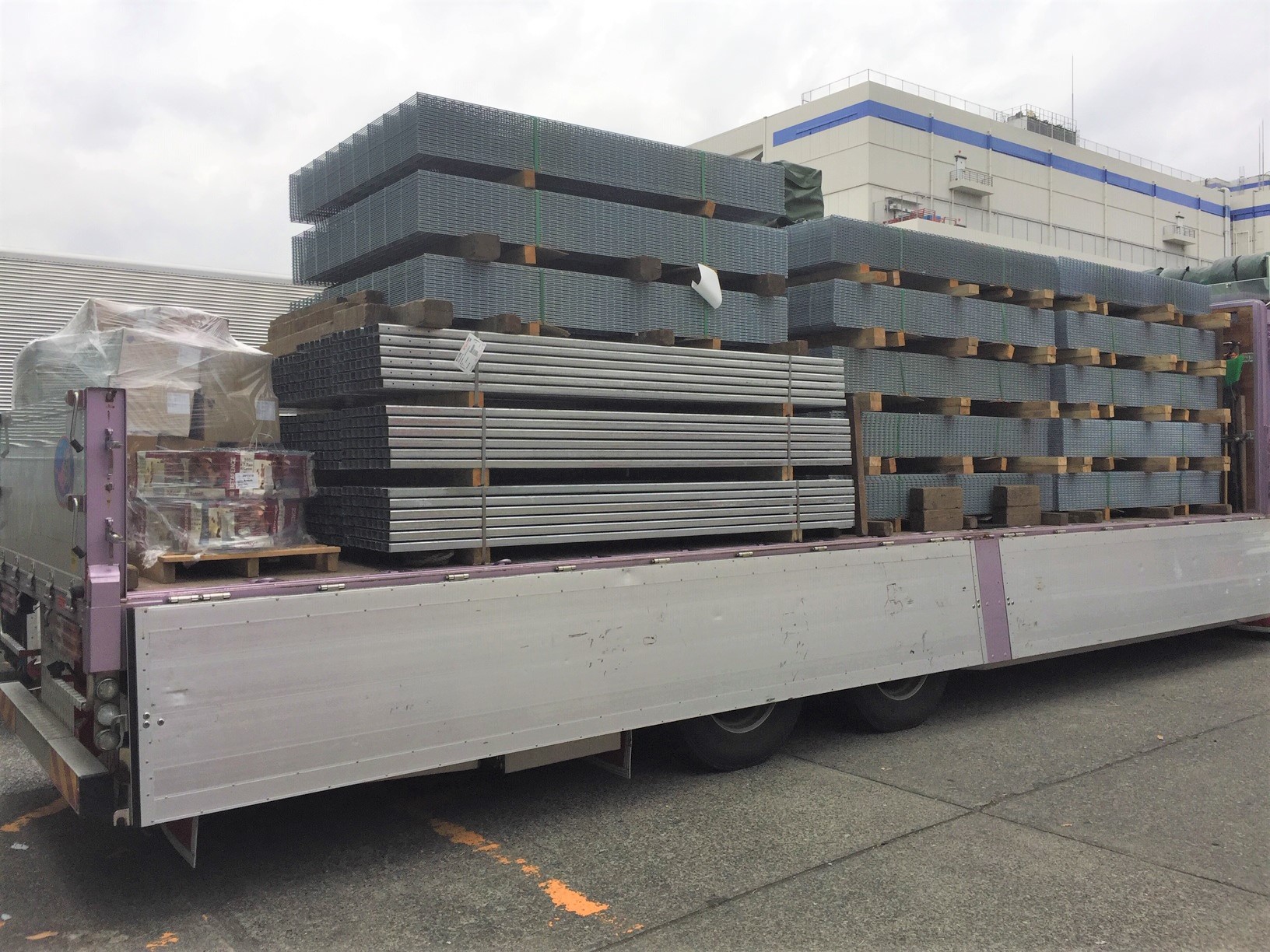 ---
ROAD
2018-2021WAREHOUSE STORAGE & DISTRIBUTION PROCESSING
We keep multipurpose warehouses throughout Japan where we carefully store our customer's cargo including distribution processing such as inspections and repacking.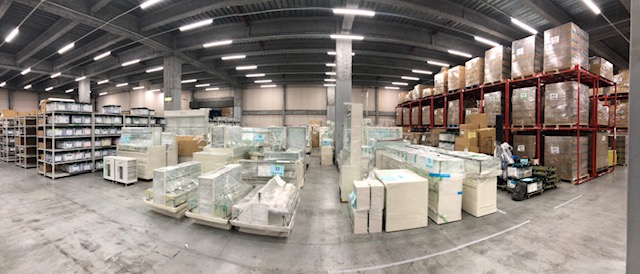 ---